Gradina—
A Feast for the Senses
Arlene Francis Center,
5 April 2014
A benefit for the family of master gadulka player Georgi Petrov. A wonderful afternoon and evening with food, friends, music with Gradina, Vassil and Maria Bebelekov, Antika Bulgaria, Barbara Babin, Jim Avera, Ken and Gaelen Genetti, Karen Guggenheim, and more . . . listening and dancing with a slideshow of images from Bulgaria and beyond. Thanks to all!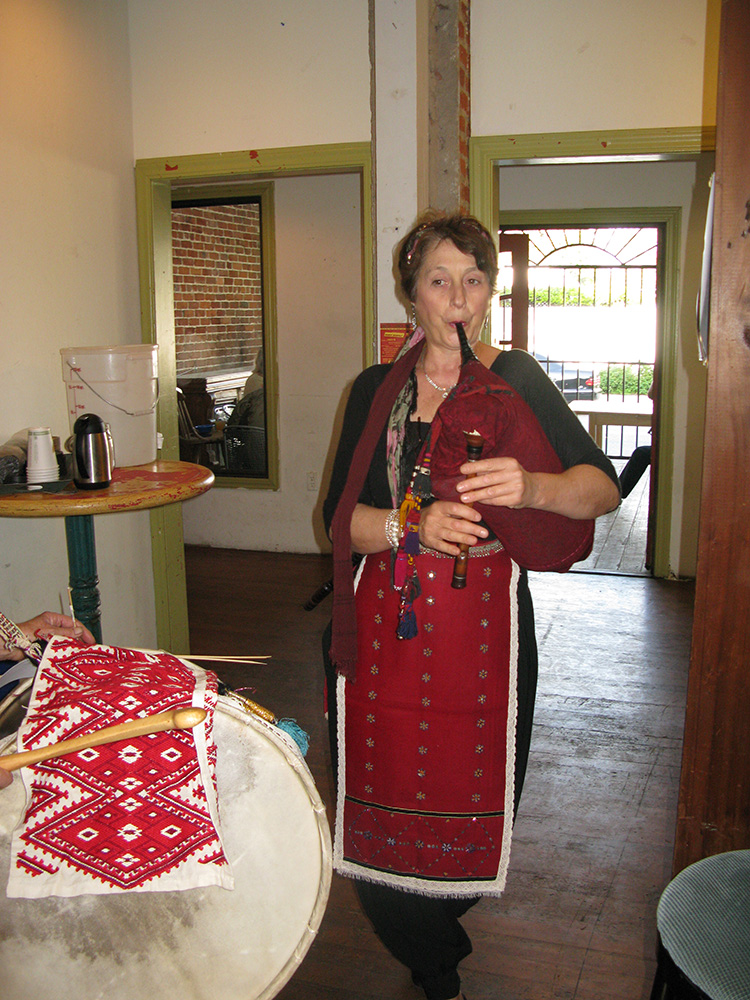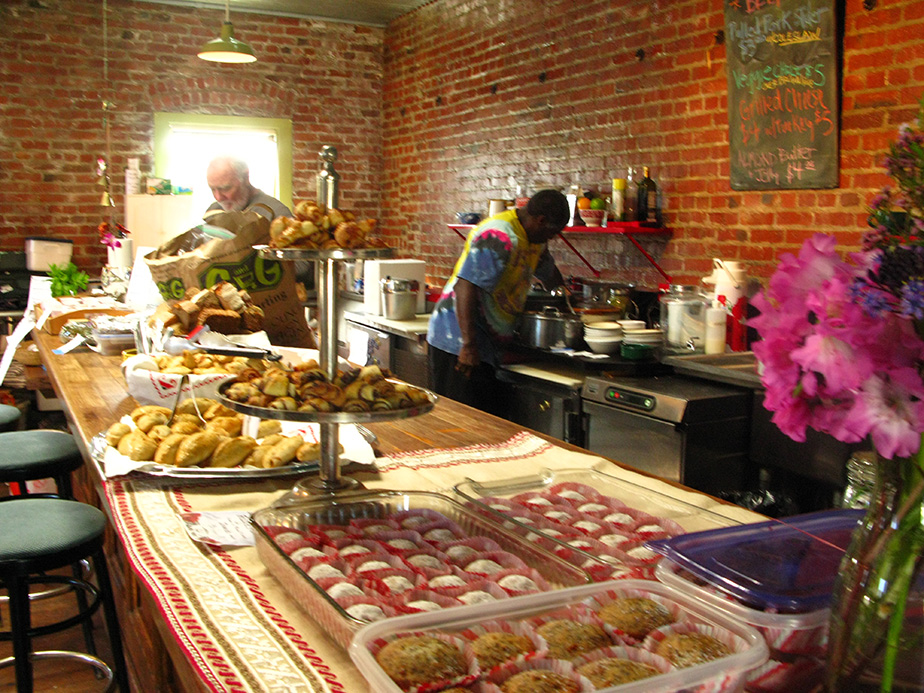 Just part of our low- to zero-waste dinner spread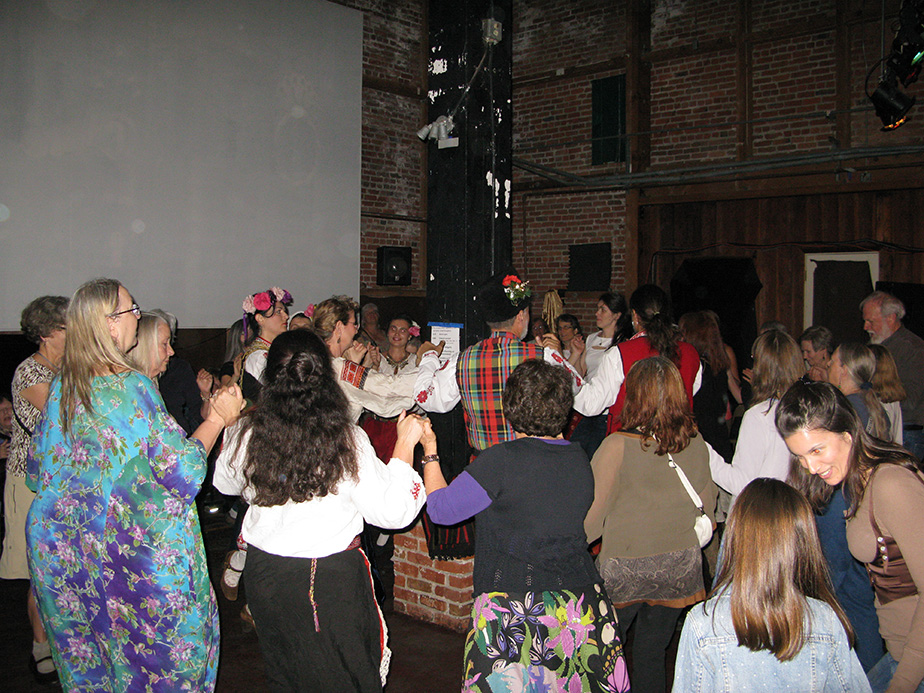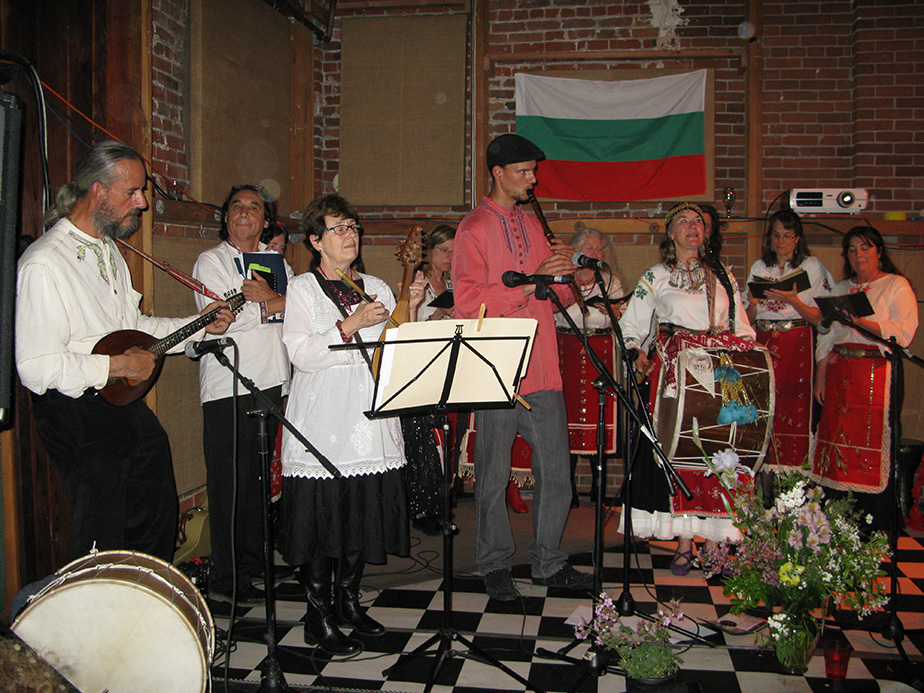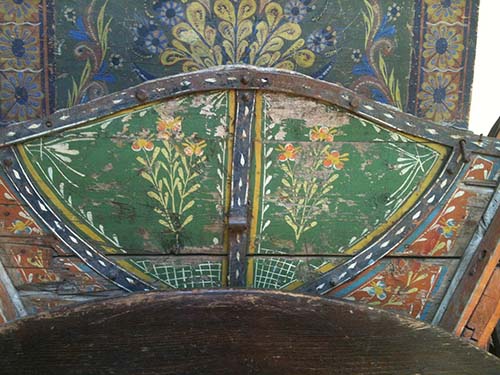 Wedding cart, Polvdiv, Bulgaria--an image from our slide show at the concert